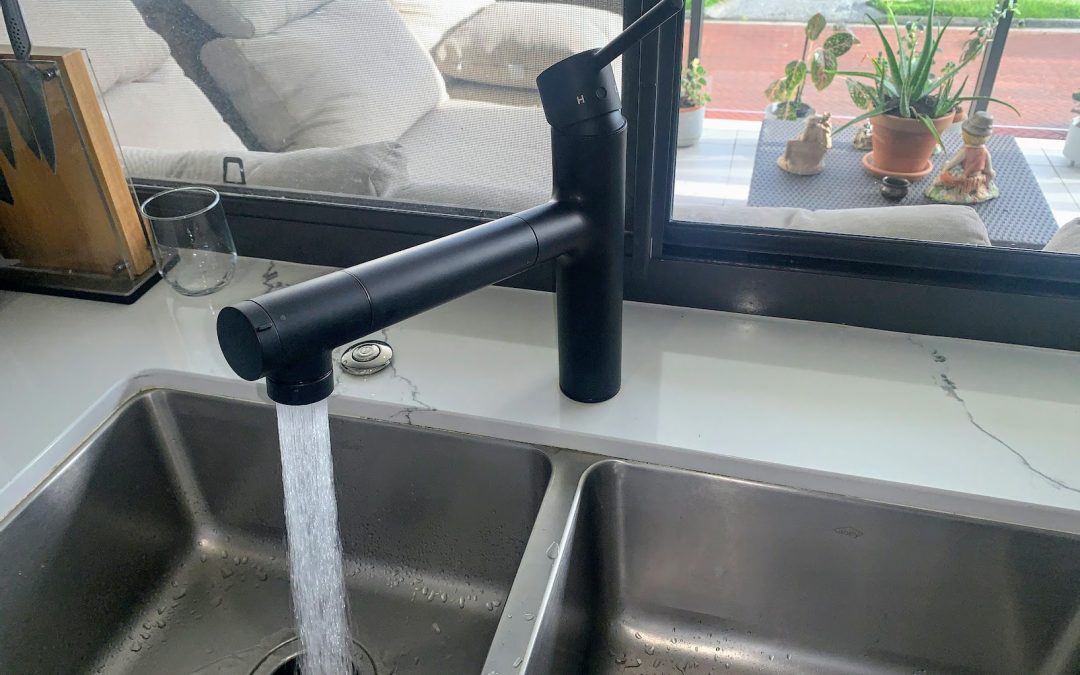 Where does Gold Coast water come from?
Your Gold Coast water is sourced from Seqwater, which literally can source it from anywhere. The most common is from rainfall collected in dams which are part of lakes, rivers and streams.
Remember, all rainwater is essentially recycled water. So before the water gets to your taps, it has travelled a long way. Frequently it has travelled overground, picking up dirt, decaying vegetation and animal droppings.
Gold Coast water is mainly from the Hinze Dam, and the Little Nerang Dam system is the city's main water source. It has a total capacity of around 320GL, and the upgrades to the Hinze Dam completed in 2011 have increased its ability to store water during floods. The area that provides water to the dam is 207 square kilometres and includes the Numinbah Valley and Springbrook Plateau, with most of it being covered by natural bushland in state forests and national parks.
The Gold Coast Desalination Plant (GCDP) was also added in 2009 as an additional source of drinking water, which converts seawater from the Pacific Ocean into safe drinking water. The city receives treated drinking water from Seqwater, which is treated at the Molendinar and Mudgeeraba water treatment plants (WTP) with a combined capacity of around 265 ML/day, and the GCDP with a capacity of 133 ML/day. Sometimes they also receive additional water from the Mt Crosby WTP through the Southern Regional Water Pipeline (SRWP), which has a capacity of 130 ML/day.
The Australian Drinking Water Guidelines (ADWG) state that disinfection is the most important step in ensuring safe drinking water. The city's drinking water supply is disinfected using chlorine (hypochlorite) and GCWW works to ensure a level of disinfection between 0.2mg/L and 1.8mg/L throughout the drinking water supply network at all times. This is to prevent contamination of the drinking water and protect public health.
How is Gold Coast water disinfected?
Disinfecting your drinking water means that naturally occurring bacteria and germs need to be destroyed before water is distributed through all the water supply main pipelines in the City of Gold Coast.
When it comes to disinfecting drinking water, two of the most commonly used chemicals are chlorine and chloramine. Both of these chemicals are effective at killing bacteria and other harmful microorganisms, but they have some key differences.
Chlorine is a powerful oxidizer that has been used to disinfect drinking water for more than a century. It is a gas that is added to water in the form of a liquid or a powder. Chlorine works by penetrating the cell walls of microorganisms and destroying their enzymes, which kills the organisms. Chlorine is effective at killing a wide range of microorganisms, including bacteria, viruses, and protozoa. It is also relatively inexpensive and easy to use.
Chloramine, on the other hand, is a compound that is formed when chlorine is combined with ammonia. Like chlorine, chloramine is added to water to disinfect it, and it is also effective at killing a wide range of microorganisms. However, chloramine is more stable than chlorine, which means that it can remain in the water for more extended periods of time. This can be beneficial because it provides a more consistent level of disinfection. In addition, Chloramine is less corrosive than chlorine and can be safer for your plumbing and appliances.
Both chlorine and chloramine have their own set of benefits and drawbacks, and each is suited to different types of water treatment applications. Chlorine is commonly used in small and large water treatment plants, and chloramine is mainly used in distribution systems and large treatment plants.
Your Gold Coast water flowing from your tap is currently disinfected with chlorine.
Can I filter my drinking water?
Filtering your drinking water is simple. Let's face it most of us drink the water from the kitchen tap.
You can go to the expense of installing whole-of-house water filtration systems, but they are expensive to install and maintain.
For most people, the solution is to filter the water at the kitchen tap. Traditionally this was done with filter cartridge housings under the cupboard, which required a lot of maintenance.
Here at Whywait Plumbing, we have the solution as we have partnered with Taqua, a Japanese company, to bring you the best built-in filtration sink mixer on the market. This innovative product allows you to have filtered water directly from your kitchen sink mixer tap.
The Taqua sink mixer is a pull-out spray that has a water filter built into it, eliminating the need for a separate water filter. This convenient design provides your family with the healthiest and safest drinking water at the touch of a tap daily.
The Taqua sink mixer is made in Japan from lead-free materials, ensuring that your filtered water that you drink is free from harmful lead leaching. The water filter removes free chlorine, soluble lead, small dirt particles and other impurities from your tap water. The unique filtration channel and automatic cleaning system work to filter a massive 4 litres of water every minute. The sterilizing ceramic materials also keep bacteria out of the filter tap, ensuring the highest standard of cleanliness possible.
Taqua's filter tap also preserves the minerals that are necessary for your body while removing chlorine, making the water taste better and safer to consume. Additionally, it is an alternative to buying bottled water, which is the same as tap water in terms of mineral content and hardness. Taqua's built-in filtration sink mixer removes the chlorine from tap water while retaining the minerals. This provides you with fresh, delicious water in your home every day.
Suppose you are wondering which solution is best for your home's drinking water filtration needs, it's important to consult with a professional plumber such as Whywait Plumbing as we are a specialist who can determine the best solution for your specific situation. They can help you evaluate your water source, usage and infrastructure to find the best solution for your needs.