Do you know what happens to your water when you flush the toilet?
At Whywait Plumbing, we know how important it is to take care of our wastewater. Wastewater is any water used in homes or businesses that needs to be cleaned before it can be safely released into the environment. If not appropriately managed, wastewater can pollute our water sources, harm wildlife and affect our health. That's why we want to help our clients understand the best ways to handle their wastewater.
First, it's essential to know that there are different types of wastewater. Household wastewater comes from everyday activities like showering, washing dishes and doing laundry. Industrial wastewater is created by restaurants, mechanics workshops, bakeries, supermarkets, butcher shops, factories and can have different chemicals and pollutants. Both types of wastewater need to be cleaned before they are let into the environment. Most of the time, this cleaning happens at a wastewater treatment plant. These plants use a combination of physical, chemical and biological methods to remove pollutants and bacteria from the water.
Households produce an average of 300 litres of wastewater per person per day. Despite popular misconceptions, ninety-nine per cent of this wastewater is just water. The other one per cent is contaminated wastewater. Wastewater is a vital resource and will be released to our land, waterways and the ocean as recycled water after treatment.
At Whywait Plumbing, we ensure that our customer's wastewater management treatment systems are working correctly. This includes regular maintenance and repairs for septic tanks, treatment plants, grease traps, house drain sewer systems, and installing new systems when needed. If you live in the City of Gold Coast, then you are connected to the council sewage system unless you live in a rural area.
It's also important to try and reduce the number of pollutants that get into the wastewater system in the first place. This means being careful about what we put down the drain or toilet, such as grease, oil and chemicals.
Another essential aspect of wastewater management is appropriately disposing of greywater. Greywater is water that has been used for things like laundry or showering but does not have fecal matter in it. Greywater can often be reused for watering gardens or flushing toilets, which helps us save our freshwater resources.
Stormwater is also wastewater being the runoff that flows from roofs, parks, gardens, roads, paths and gutters into stormwater drains after rain in urban areas. Stormwater flows untreated directly to local creeks, streams or rivers, eventually flowing into the ocean. As a result, most stormwater receives no treatment. However, this is changing in new subdivisions and commercial sites with stormwater treatment to remove vegetation debris, human litter, sand, and gravel using bioretention basins and gross pollutant traps.
What are On-site Sewerage Facilities?
At Whywait Plumbing, we understand that not everyone has access to the same sewerage infrastructure provided by the council. That's why we want to explain what On-site Sewerage Facilities (OSSF) are and how they can help keep your property and the environment safe. Traditionally these have been called septic tanks.
OSSF's are systems that treat and dispose of the sewerage generated on your property within your property boundaries. These systems include septic tanks, aerated wastewater treatment systems, passive wastewater treatment systems and composting toilets. These types of systems are typically required in areas that are not serviced by council sewerage infrastructure.
It's important to note that well-maintained OSSF can help protect public health and safety and reduce the risk of environmental harm with contaminated water flowing into creeks and streams. So, if you have an OSSF on your property, it is essential to keep it well-maintained to ensure it continues to work effectively.
If you have questions or concerns about your On-site Sewerage Facilities, please don't hesitate to contact us at Whywait Plumbing. We're always happy to help!
How is wastewater treated in a sewage treatment facility?
At Whywait Plumbing, we want to ensure you understand how sewage is treated before it is released into the environment and, ultimately, into the ocean. On the Gold Coast, there are four wastewater management treatment plants at Pimpama, Coombabah, Merrimac and Elanora, which process your wastewater in four stages:
In the first stage, primary treatment, they remove large objects and debris from the sewage. They do this by passing the sewage through screens to catch anything that shouldn't be there, like plastic or other trash. They also use grit traps to remove smaller particles like sand. After that, they let the sewage sit in tanks so that any remaining solids can settle to the bottom and be removed. Finally, they also skim off any grease or scum that floats to the top.
Next, they use microorganisms to break down and remove any remaining dissolved wastes and small particles. This is called the secondary stage treatment. Finally, they add microorganisms to the sewage that eat away any remaining pollutants.
In the third stage, nutrient removal, they remove nitrogen and phosphorus from the sewage. These nutrients can cause problems in our waterways, like algal blooms.
Finally, they disinfect the sewage to ensure it's safe to release back into the environment as recycled water for golf courses and parks or ocean discharge. They do this by adding chemicals or using ultraviolet light to kill any remaining disease-causing microorganisms. They may also let the sewage sit in the ponds for several weeks, allowing the microorganisms to die off naturally before releasing it.
We hope this helps you understand the sewage treatment process and how it keeps our waterways clean and safe!
At Whywait Plumbing, we educate our clients on wastewater management and provide the necessary services to manage their wastewater seriously.
There are multiple ways you can help that are simple everyday tasks:
never connect stormwater drains to any part of your house sewer drains
never put substances such as petrol, oil, solvents, pesticides or herbicides into sewer or stormwater drains
compost all kitchen food scraps
use natural cleaning products that are phosphate and bleach free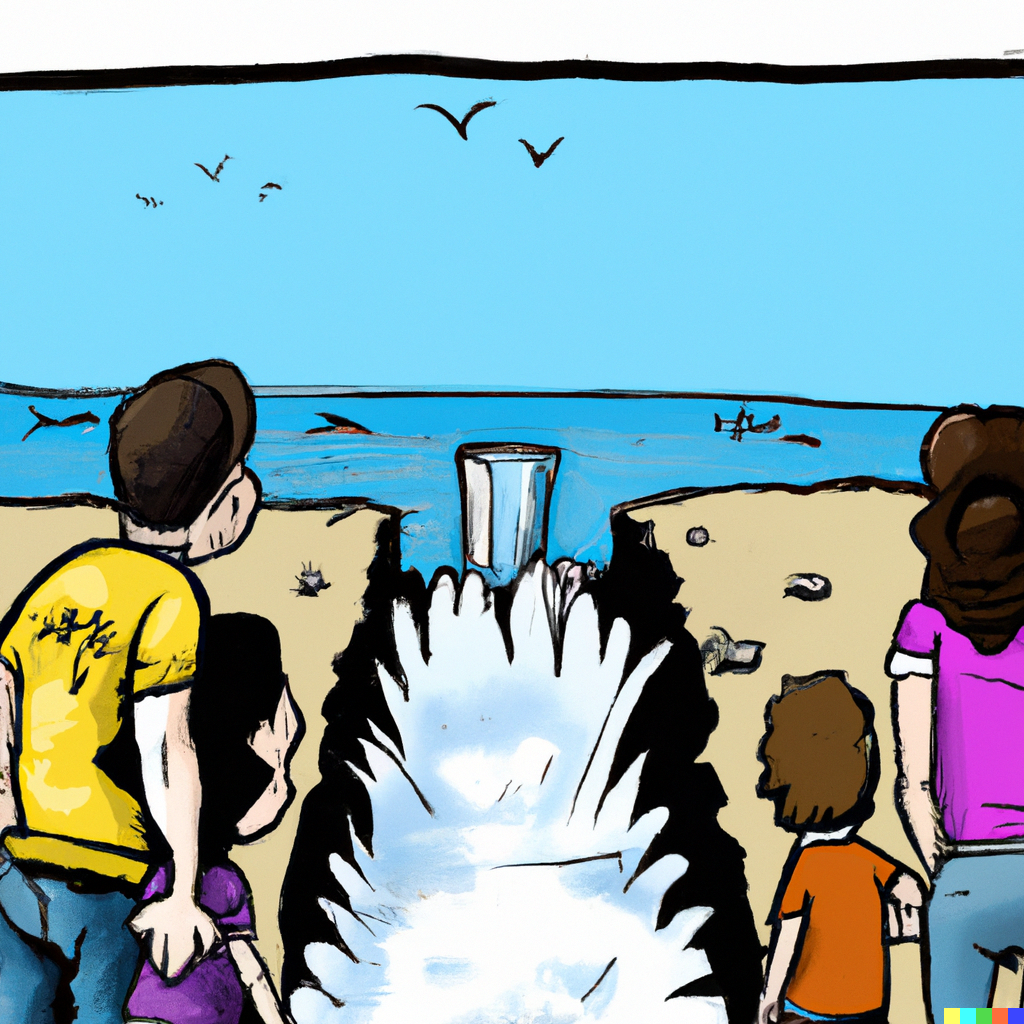 Ultimately we are all individually responsible for sustainable wastewater management to keep our water sources and the environment clean and safe for future generations by working together.