About Whywait Plumbing Services
Whywait Plumbing has been one of the premier Gold Coast Plumbing companies since 1976 so take 60 seconds now to find out about our business. If you get acquainted with us now, it helps break the ice for when you're ready for us to assist you.
Trusted For Over 43 Years
One of the Gold Coast's longest-serving plumbing companies, we understand the Gold Coast plumbing and drainage systems like no-one else.
24/7 Emergency Service
24 hour emergency plumbers with 1 hour emergency response.
Upfront Pricing
Our menu pricing structure means we charge by the job, not the hour, and give you an upfront price before we commence the job.
About Whywait Plumbing Services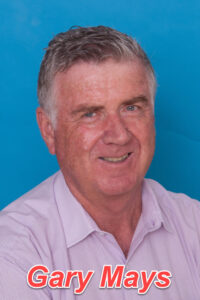 Whywait Plumbing has always been upfront about who we are. We've always made it easy for you to find out about us. We believe you should know exactly who you inviting into your home or business.
So take 60 seconds now to find out about our business. If you get acquainted with us now, it helps break the ice for when you're ready for us to assist you.
Founded in November 1976 by Gary Mays, Whywait Plumbing Services has always been a family-owned and operated business. Whywait Plumbing celebrated 43 years of continuous service on 11 November 2019.
We are proud that Whywait Plumbing Services have been your local and professional plumber for 43 years.
We are Licensed Plumbers, Drainers and Gasfitters providing Gold Coast plumbing services to quality conscious and service orientated clients who require maintenance and installation services.
Since 1976 residential and business clients in Gold Coast, Tweed and Logan have known they can trust the family-owned. Whywait Plumbing Services, with all their plumbing, drainage, gas and roofing requirements.
Photographed in 1987 it was Why Wait! Plumbing Service and the service van was at Biggera Water with Gareth Mays & Natalie Mays on their bikes.
Plumbers Available 24 Hours a Day, 7 Days a Week
Unlike many other Gold Coast plumbing companies, Whywait Plumbing provides guaranteed, professional service 24-hours a day, 7-days a week.
We guarantee our service will exceed your expectations.
Whywait Plumbing Services administration office, warehouse and workshop are all centrally located at Unit 26, 75 Waterway Drive, Coomera, Queensland 4209. 
This central location just off the M1 behind Dreamworld enables us to efficiently service our clients throughout the entire Gold Coast area with experienced and fully equipped Whywait Plumbing employees strategically located throughout the Gold Coast.
Our plumbing technicians are all fully licensed plumbers with QBCC. They are highly qualified in their skill sets undergoing weekly skills and product training. We arrive at your home or business in our fully equipped service vehicles with the latest tools and equipment.
Our service vehicles are all satellite tracked with complete monitoring technology enabling us to respond rapidly anywhere in the Gold Coast, Tweed or Logan City areas.
What Makes Whywait Plumbing Different
1. A proven track record of dependable service for 43 years
2. Same day service guarantee if you call us before noon Monday to Saturday
3. Emergency service where not only do we provide emergency plumbing services around the clock, 7 days a week, but one of our plumbing technicians will be at your door within one hour of your call if it is an emergency threatening life or significant property damage;
4. Fully licensed plumbing contractor's in Queensland, QBCC Licence 78167 and New South Wales, DFT Licence 226900C to undertake all forms of plumbing, drainage and gasfitting;
5. Our team are all full-time employees. We believe them to be our biggest asset as they are all fully licensed, highly skilled and undergo regular skills and product training. We are proud that we still have employees who undertook their apprenticeship at Whywait Plumbing and have continued on to become an integral part of our business;
6. Your phone call no matter what time you call will be answered live by our customer service team who will assist you and schedule your job;
7. We price every job upfront before we begin any work so you are always in control of the work and the cost;
7. Credit card payments with no surcharges ever, on American Express, Mastercard or Visa
8. A 5-year Workmanship guarantee for your absolute peace of mind plus all manufacturers warranties are passed on in full.
9. Your home is treated with respect and we clean up after ourselves;
10. We are proud that Whywait Plumbing Services has achieved the following awards at a time when these awards were truly prestigious, in being voted Best Plumbers on Gold Coast in 2002, 2004,  2006 and 2015 by readers of the Gold Coast Bulletin. Finalist for Australian Green Plumber of the Year in 2004 and 2006 and won the Nexstar Select Service, Award of Excellence in 2008 for customer service, company profitability and employee satisfaction.

Employment Opportunities
We're always interested in talking to licensed Queensland Plumbers to join our team. Please contact us for more information.
Service Partner Plan
Why not become a VIP Customer and become a Service Partner Plan© member? Enjoy the benefits of priority service, and 24/7 coverage all year!
Our Guarantees
We offer a number of guarantees to our customers include same day guarantee, pricing guarantee and our trusted plumbing guarantee.