CLEARING YOUR GOLD COAST BLOCKED DRAINS QUICKLY & SAFELY FOR YOU TODAY
Blocked drains are stressful with potential health issues which is why every blocked drain is a priority service call. Our state of the art high pressure jet rodding trailer units will clear your Gold Coast drains without any damage. We will even prevent further blockages by locating & pinpointing the cause of the blockage with CCTV drain cameras & sophisticated electronic location units ! 
DRAINAGE ENQUIRIES
For same day service call (07) 5580 4311. For non urgent repairs feel free to send us your details.
GOLD COAST NO.1 BLOCKED DRAIN PLUMBERS
Unblocking Drains Safely For Over 43 Years!
7 DAY SERVICE TWEED TO LOGAN!
Trusted Gold Coast Blocked Drains Plumbers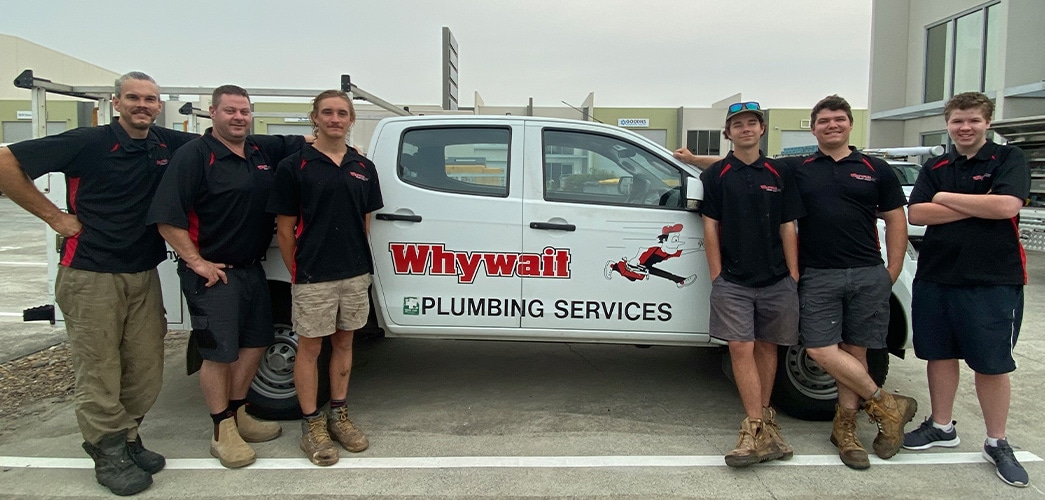 Whywait Plumbing is the Gold Coast Blocked Drains specialist, clearing blocked drains on the Gold Coast for over 43 years. Our plumbers unblock your drains, sinks and toilets fast because we have superior jet rodding technology to clear your drains safely.
Unlike other plumbing companies, our state of the art drain clearing equipment DOES NOT DAMAGE YOUR DRAINS!
SLOW, BUBBLING OR GURGLING DRAINS ARE NOT NORMAL – ACT NOW!
Blocked drains, whether backed up or overflowing, are not only inconvenient but can also pose a risk to your health. Gurgling drains, smelly drains or slow draining sinks are all signs that your blocked drains need urgent attention.
There are multiple reasons for a blocked drain, blocked sink, blocked toilet or blocked pipe, but if not fixed quickly they are both a potential health hazard and property damage risk.
DIY WARNING
We've all read the DIY articles and seen the YouTube videos telling us how to unblock our drains using baking soda & vinegar or plungers and even a mop handle easily! What these articles and videos neglect to mention is the damage you can cause to your pipes and drains using these methods.
While it may cost you a few hundred dollars for a plumber to unblock your drains properly, it could cost you thousands to replace drainage damaged by DIY drain clearing.
Don't risk damaging your pipes, call us on (07) 5580 4311, we are available 7 days a week!
Read more about the perils of DIY plumbing repairs.
In one week I had a blocked kitchen sink at home and then blocked sinks at work. Nathan was fantastic. We had actually called another plumber that didn't turn up. Nathan arrived at 4pm on a Saturday and had the sinks unblocked so quickly. Brad, who answered the phone, was very helpful and kept me updated until Nathan arrived. Our new go to Gold Coast Plumbing Company!
⭐️⭐️⭐️⭐️⭐️ Catherine, Southport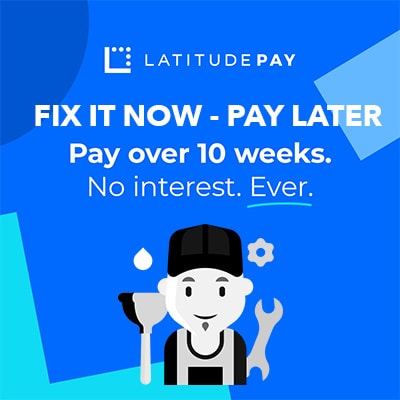 Need A Plumber or Gas Fitter Today?
At Whywait Plumbing Services our plumbers and gas fitters are here to assist you whenever you need us. Call anytime, we always answer your call!
CALL (07) 5580 4311 ANYTIME
We Unblock Sinks & Clear All Waste
Showers, Vanities, Sinks, Toilets and Laundry Tubs are all part of a residential houses drainage system. Together, with all the pipes under the floor they make up the internal and external sewer drainage.
Blocked Showers, Vanities and Laundry Sinks
Generally used for personal hygiene needs, blockages to these fixtures is not only inconvenient but also present possible health risks to the householder. Blocked showers and bathroom sinks are frequently caused by:
A build-up of hair combined with solidified soap and body fats.
Foreign objects such as cotton buds, toothbrushes or the likes lodged in pipework causing an obstruction.
Inadequate fall on pipework or tile grout decreasing the diameter of the pipe
Blocked Kitchen Sink
Generally, always a local blockage clearing of a blocked sink drain can be messy and in most instances has built up over a period of time. Throwing caustic chemical solutions down the drain is not only expensive but seldom provides a permanent solution. Blocked kitchen sinks are commonly caused by:
Food scraps or vegetable peelings are going down the sink and lodging in the S bend.
Pouring oil or grease down the sink which solidifies in the pipes.
A waste disposal unit blades no longer chopping up food scraps.
Blocked Toilets
No matter what the cause, a blocked toilet is a health hazard that needs rectifying quickly. It can be as simple as a blockage to the toilet pan which is generally caused by:
Obstruction as a result of foreign objects such as toys or toilet deodorisers dropping into the toilet pan and jamming in the trap.
Use of too much toilet paper causing the pan to clog up.
Faulty toilet cistern not delivering enough water when flushed.
Call the team at Whywait Plumbing to assist you with same day priority service. For all enquiries and to book a service call, please call us today on (07) 5580 4311.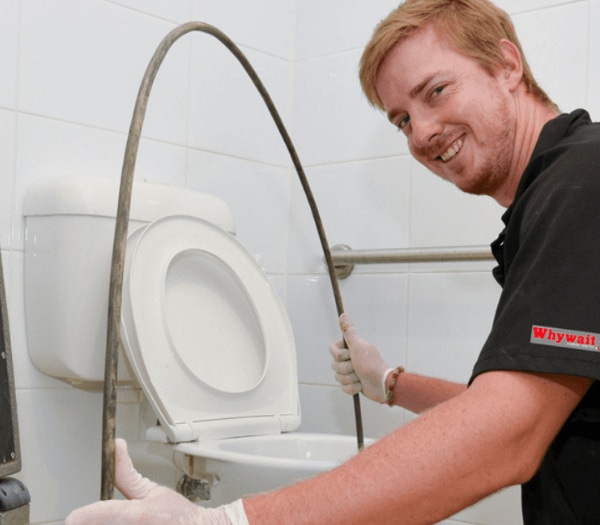 Thanks Whywait Plumbing for your prompt , reliable service! We were able to book in the exact time we needed for the plumber to come. He was on time and fixed our problem in a fast professional matter. He explained the issue afterwards so I knew exactly what had happened! Highly recommended!
⭐️⭐️⭐️⭐️⭐️ Talise, Google Review
WARNING SIGNS YOU HAVE A BLOCKED DRAIN
The average person doesn't give a second thought to what happens to the wastewater from their house, so when your drains stop working, it comes as a nasty surprise.
Backed up or overflowing drains are not only inconvenient but can also pose a severe health risk.
While some blockages can occur suddenly, the majority of blocked drains happen over a period of time, in which case there will be some early warning signs for you to look out for.
Common Causes of Blocked Drains
Pipes become misaligned or completely collapse from external forces such as pressure from large tree roots or ground movement due to drought or heavy rain.
Toilet cisterns are not working correctly and not flushing enough water through the system.
Poor installation with an insufficient gradient or flat spots in the pipework, which leads to debris build-up and blockages.
Installation of too many bends and certain types of junctions which can cause the same issues as an insufficient gradient.
Objects flushed down the toilet that the system is not designed to cope with, such as toilet deodorant holders, sanitary products, disposable nappies and

baby wipes.
By far the most common cause of blockages in underground sewer and stormwater pipes is tree roots, which enter the pipe through cracks in the joints or breaks in the pipe wall.
Early Warning Signs to Look Out For and Act-On Before the Drain Blocks
Internal plumbing fixtures filling with water to a level above average and then slowly drain away.
The water seal to a toilet or trap in a fixture is low or completely gone (urgent attention required as drain could block anytime).
Gurgling noises from plumbing fixtures or traps, most commonly the toilet and usually when other plumbing is in use.
Sewer smells permeating the room usually from a floor waste.
And When the Worst Happens, I Can Expect……
The water levels in the internal plumbing fixtures to rise above average and not drain away.
Water and possibly effluent to overflow from the overflow relief gully outside or in some instance from the floor waste inside.
We Also Maintain Your Gold Coast Stormwater Drains
Maintaining Your Gold Coast Stormwater Drains Prevents Flooding When It Rains & Rains & Rains Even More
Whywait Plumbing are your Gold Coast stormwater drain specialists, maintaining stormwater drains and clearing blockages for over 43 years.
When severe summer storms arrive or the increasingly common east coast lows you understand and appreciate your stormwater drains. These weather events can see us receive more than 100mm of rainfall in an hour which causes flash flooding.
Maintaining your Gold Coast stormwater drains is critical to prevent the possibility of rainwater infiltration inside your home or business premises.
What Are Stormwater Drains?
Every property has stormwater drainage infrastructure in accordance with AS/NZS 3500.3:2018  Plumbing and Drainage – Stormwater Drainage.  This standard sets out the minimum requirements for the design, materials, installation, and testing of the three core components that make up your properties stormwater drainage system:
a roof drainage system
a surface drainage system
subsoil drainage system
Every part of these components above is designed to collect rainwater runoff from your roof, paths and drives, gardens and lawns and deliver it to a legal point of discharge. The legal point of discharge will either be:
out onto the street with connections cut into the existing concrete kerb and channel
an existing stormwater collection pit which is connected to the councils stormwater drainage system
You cannot redirect your stormwater runoff away from your property and adversely affect neighbouring properties. It is your responsibility to manage rainwater that falls onto your property.
Maintaining Your Gold Coast Stormwater Drains
As most of our plumbing infrastructure, stormwater drainage systems are mainly out of sight. Sadly they are always out of mind too until it's pouring down with rain and your Gold Coast stormwater drains fail to work.
Legally you are responsible for maintaining all of your stormwater drainage infrastructure within your property. This responsibility includes the kerb adapter connections out on the street or the connection into a council collection pit.
Remember the stormwater drainage infrastructure is all-encompassing from the roof right through to the discharge points into council infrastructure. Every bit of water that flows from stormwater off your roof, paths, driveway, gardens, and lawns goes into council stormwater drains that connect to local creeks and rivers that all flow out to sea.
Maintaining your stormwater drains is simple so don't wait for a disaster to unfold when it's pouring rain. A stormwater drainage maintenance carried out annually potentially protects your family, your local environment and your local waterways. Above all, it helps eliminate the costs of emergency repairs and ensures your drains have the capacity to handle summer storms.
Talk to us today about a maintenance program for your stormwater drainage infrastructure that starts with your roof.
As we all learn the hard way, "prevention is better than the cure". Simply the proverb means it's easier to stop something happening in the first place than to repair the damage after it has happened. Where blocked or broken stormwater drains are concerned there is not a cure, just a heap of pain in the hip pocket.
Our Promise to You is We Will Maintain Your Gold Coast Stormwater Drains and Offer the Solutions That Protect You From Flooding so Call us NOW
For plumbing & gas emergencies please call to ensure a speedy service. For all other plumbing repairs feel free to email us for assistance.