GOLD COAST GAS FITTERS & LICENSED GAS PLUMBERS – 24-HOUR SERVICE
For all Gas Fitting, Gas Repairs, Gas Connections and Gas Emergencies call our trusted Gold Coast team of licensed Gas Fitters!
GAS FITTING ENQUIRIES
For same day service call (07) 5580 4311. For non urgent repairs feel free to send us your details.
YOUR LICENSED GOLD COAST GAS FITTERS
ALL GOLD COAST GAS REPAIRS. 7 DAY SERVICE. 24-HOUR EMERGENCY RESPONSE.
If you can smell a gas leak ACT NOW! We are available 7 days
Gas Repairs, Servicing & Installation Can Only Be Legally Carried Out By Licensed Gas Fitters.
Whywait Plumbing are your Local Gold Coast Gas Fitters.
Did you know that only licensed gas fitters are legally permitted to carry out any Gold Coast gas repairs or maintenance services? This includes:
Gas leak repair
Connection or disconnection of gas appliances
Gas hot water system installation, repair & maintenance
Marine gas repairs & maintenance
Gas compliance certificates & plates
Whywait Plumbing – Licensed Gas Fitters
The plumbers at Whywait Plumbing have been the Gold Coast go to gas fitters for over 43 years. Our plumbers are licenced gas fitters and highly trained and experienced in all areas of gas repair & maintenance.
Smell Gas? Call Now!
If you smell gas do not leave it. For safety purposes, you must take immediate action upon smelling gas fumes as this is considered an emergency by us and is given priority service.
Call us on (07) 5580 4311 now for assistance with all gas leaks.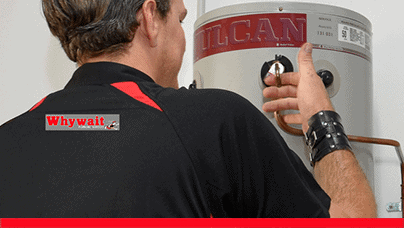 CALL A LICENSED GAS FITTER!
DID YOU KNOW only a Licenced Gas Fitter is legally permitted to work on gas appliances? This includes Gas Heating, Gas Cooktops, BBQ's, Gas Hot Water and all other gas appliances.
Do not risk a fine, ensure you contact Whywait Plumbing to connect new appliances or to inspect existing connections.
Do not risk putting yourself or your family in a dangerous situation with DIY repairs. Gas like electricity is dangerous and can cause serious injuries or death when things go wrong.
For plumbing & gas emergencies please call to ensure a speedy service. For all other plumbing repairs feel free to email us for assistance.