24/7 Gold Coast Commercial Plumbing, Drainage & Gas Fitting Repairs, Installation & Emergency Services
Commercial Plumbing Specialists, the professional team at Whywait Plumbing has provided plumbing, drainage, roofing & gas fitting maintenance and emergency support to commercial clients for over 46 years.
COMMERCIAL PLUMBERS ENQUIRIES
For same day service call (07) 5580 4311. For non-urgent repairs feel free to send us your details.
GOLD COAST COMMERCIAL PLUMBING SERVICES
24 HOUR SERVICE – ALL PLUMBING & GAS REPAIRS, SERVICING & EMERGENCIES
Professional Gold Coast Commercial Plumbers
Commercial Plumbers need experience and expertise across all aspects of the operational requirements of commercial properties.
Whywait Plumbing is your commercial plumbers expert, promptly delivering every service from plumbing, gas, toilet, and all emergency plumbing repairs to grease trap relining and urinal servicing.
We provide comprehensive plumbing services to commercial clients such as McDonalds, 50 Cavill Ave, Brisbane Tennis Centre, Brisbane Airport, Coolangatta Airport, Airport Central, Oasis Shopping Centre, Sofitel Hotel. Niecon Tower, Niecon Plaza, CBRE, Knight Frank, Colliers just to name a few.
Whywait Plumbing is proud to have delivered professional commercial plumbing services to businesses in South East Queensland for over 46 years.
Commercial Plumbing Services require levels of expertise and experience that few plumbing companies on the Gold Coast possess. Why? Because the services required for commercial plumbing jobs are more complex than domestic plumbing jobs.
From Greasetrap servicing, maintenance, relining and installation for the hospitality industry to backflow prevention testing required by the City of Gold Coast, and urinal servicing, our commercial plumbing services are reliable and professional.
46 Years Of Continuous Service To The Gold Coast
Gary Mays, Executive Director of Whywait Plumbing Services
"As one of the longest-established plumbing companies on the Gold Coast, I am proud that Whywait Plumbing Services has maintained a stellar reputation as professional commercial plumbers. Our location on the northern Gold Coast ensures our business is at the forefront of plumbing innovations, laws, standards and regulations. Our commercial clients are always plumbing compliant, which is one of the reasons we have maintained our long-lasting commercial relationships."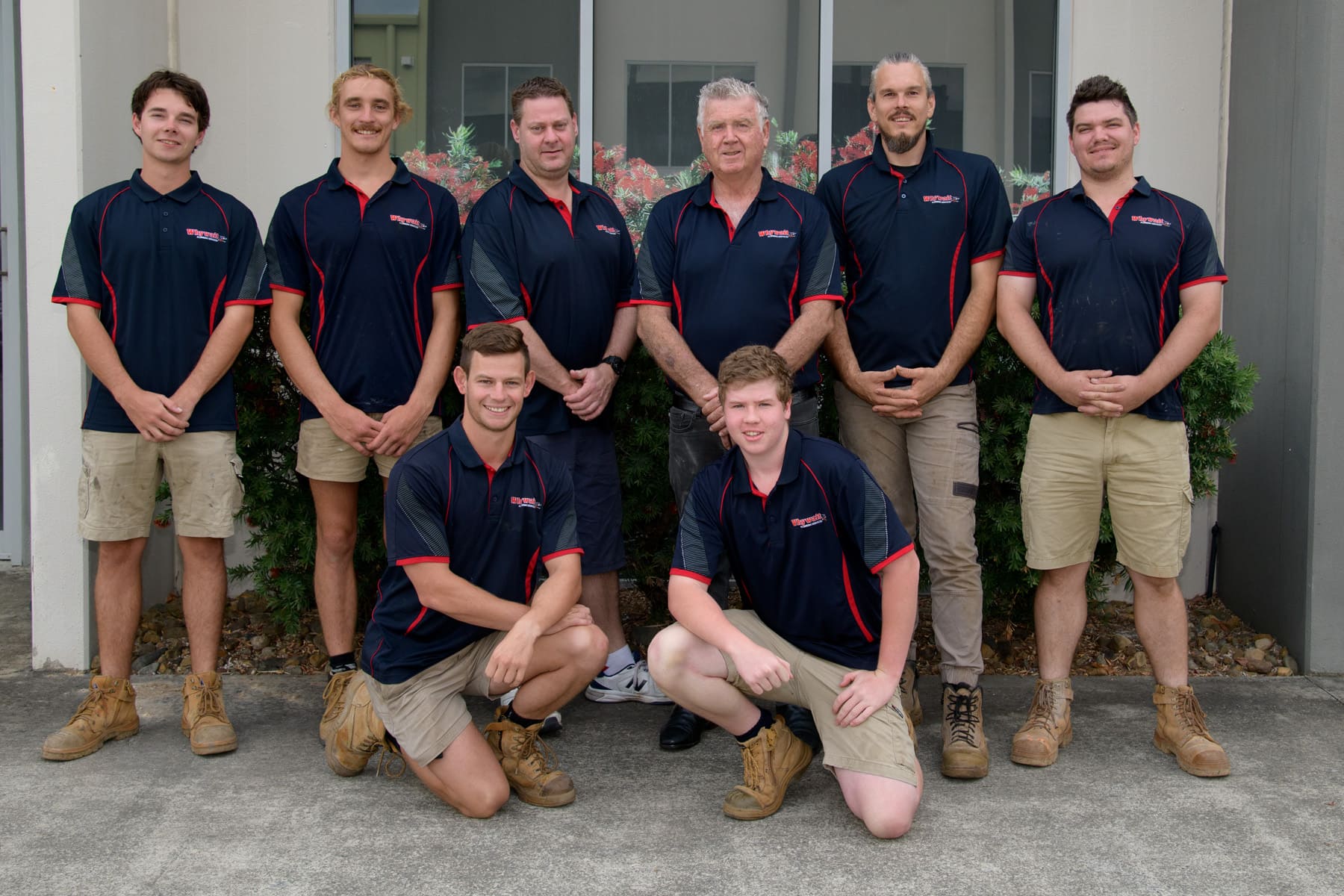 Gold Coast Commercial Plumbing
For plumbing & gas emergencies please call (07) 5580 4311 to ensure a speedy service. For all other plumbing repairs feel free to email us for assistance.