GOLD COAST WATER LEAK DETECTION SERVICES
Do you suspect you have a water leak? Have you received a letter from the council saying your water usage has increased dramatically?
A water leak won't fix itself! Underground water pipes, water pipes in your walls and ceilings can all cause water leakage. All of which can lead to a horrendous water bill plus possible structural damage and repair costs.
As experienced WATER LEAK DETECTION specialists, we will quickly locate the leak and repair it to prevent further damage with our sophisticated leak detection technology.
LEAK DETECTION ENQUIRIES
For same day priority service call (07) 5580 4311. For non urgent repairs feel free to send us your details.
GOLD COAST NO.1 LEAK DETECTION TEAM
SUSPECT A WATER LEAK? NO NEED TO CALL ANOTHER LEAK DETECTION TEAM THEN WAIT FOR THEM TO CALL A PLUMBER. OUR EXPERTLY TRAINED LEAK DETECTION PLUMBERS CAN QUICKLY DETECT THE LEAK AND FIX IT ON THE SPOT!
7 DAY SERVICE TWEED TO LOGAN
Signs You Have A Water Leak & Need A Leak Detection Expert
Let's face it, water leaks are common. Where there are pipes and drains, there can be water leaks. The problem is that sometimes the signs you have a water leak are hidden. You may not realise you have a water leak until the damage is done.
These are the most common telltale signs that you need to call us and book a water leak detection plumber asap:
Wet patches or isolated puddles forming on your lawn that never dry up;

Cracking in concrete or paved areas;

Wet or damp carpet;

A mouldy, damp odour;

Mould stains on walls or tile grout;

The sound of water running when no tap is turned on;

Your water meter keeps spinning when all taps are turned off;
Indoor & Outdoor Leak Detection Specialists
Water leaks can be outside (under paving, beneath lawns, near water tanks) or inside (inside walls, near toilets, under flooring, in the ceiling). Water leaks are dangerous as they slowly undermine and damage your infrastructure, attract termites and above all lead to high water bills.
Checking your water meter regularly for potential water leaks and repairing them immediately is the simplest way to save water and money.
Calling just any plumber will not help as leak detection is a specialist skill that requires state of the art leak detection equipment. Whywait Plumbing provides a specialist leak detection service using our advanced multi-testing leak detection equipment.
We are renowned for rapidly detecting and repairing all water leaks.
I Think I Have A Water Leak – What Should I Do Next?
We could list a million things to do first. But the problem with that is you will spend the next few hours seeing if any of the recommendations have worked, potentially causing more damage. The best thing to do is to call us on (07) 5580 4311.
We answer the phone, 24/7. Calls don't go through to an answering service, you speak directly to our experienced customer service staff who will schedule the leak detection at a time that suits you.
---
"A WATER LEAK WON'T FIX ITSELF. THE LONGER YOU LEAVE A WATER LEAK, THE MORE DAMAGE IT WILL CAUSE – COSTING YOU THOUSANDS TO REPAIR THE LEAK AND ANY DAMAGE IT HAS CAUSED."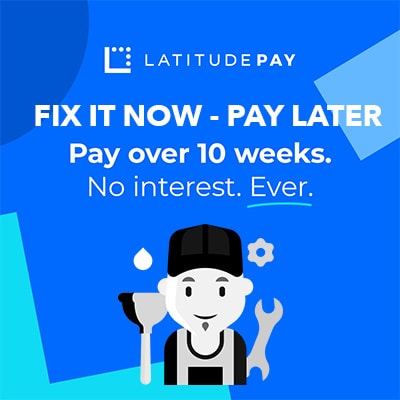 For plumbing & gas emergencies please call to ensure a speedy service. For all other plumbing repairs feel free to email us for assistance.