Plumbing is health as plumbing protects the whole community, and individual plumbers protect the nation's health.
Whywait Plumbing Services has consistently promoted the importance of excellent plumbing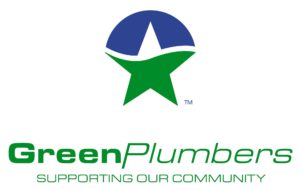 practices combined with sustainable plumbing exercises based on plumbing is health. Whywait Plumbing was the first GreenPlumber in Queensland and remained the only fully licensed GreenPlumber on the Gold Coast.
At the 2011 National Plumbers Regulators Forum, Dr Barry Gilbert, a Specialist in Public Health, spoke on the costs of poor plumbing, confirming that plumbing is public health. Issues highlighted by Dr Gilbert were at the heart of future plumbing practice and were:
The complex global problems of scarce potable water, the use of recycled water, global warming and climate change, together with the influence that man has on the environment, all determine the risk to the population. In the future, plumbing will have an even more critical role in mitigating those risks as plumbing is health.
Plumbing is a significant part of the public health solution and always has been.
Plumbing is at risk of being a victim of its past success since the population at large does not appreciate the vital role that plumbing plays in everyday community health.
Just as vaccination protects individuals and the community, plumbing protects the whole community, and individual plumbers protect the health of the nation.
Plumbers are obligated to impart their knowledge and experience to the community and demonstrate the potential impact that poor plumbing will have in the future.
Plumbing is public health, now and in the future.
Whywait Plumbing has always been at the forefront of sustainability so being part of GreenPlumbers was a natural choice when MPMSAA founded it in 2001. Ray Herbert, CEO of MPMSAA, worked with RMIT University to develop the training and recruited Gary Workman to run the courses.
MPMSAA, or Master Plumbers and Mechanical Services Association of Australia, is one of Australia's oldest Associations, having been founded in 1891 when 57 Melbourne plumbing contractors paid a £5 ($10.00) entrance fee and £1 ($2.00) subscription to enable the establishment of the Associated Master Plumber of Victoria. Therefore, it was only natural that MPMSAA has taken the lead to ensure plumbers are at the forefront of water sustainability and water conservation.
Most of the plumbers at Whywait Plumbing have now completed their GreenPlumbers training of the five basic courses which are focused on plumbing is health:
Climate Care – how to take care of our climate, including gas emissions in homes and businesses that cover hot water heating, energy consumption, heating appliances, and cooling appliances.
Caring for Our Water – an introduction to the water cycle process and the new technologies and behaviours that contribute to conservation through topics like water-efficient products, reducing household water consumption, stormwater runoff pollution and prevention, and household water audits.
Solar Hot Water – the latest information on new technology in the solar hot water industry, rebate information, retrofit sizing and installation.
Water Efficient Technology – an overview of the ever-changing technologies that shape future conservation efforts through the use of Recycled Water, rainwater, Greywater, Septic Tanks/Wastewater Treatment Systems, and Environmental/Public Health/Safety Regulations.
Inspection Report Services – overview of domestic and commercial water auditing, inspections and reporting, assessment and strategies—including water and energy audits, commercial/industrial and residential buildings, and creating a master plan for future improvements.
Whywait Plumbing is the only fully licensed GreenPlumber on the Gold Coast, as we are committed to promoting plumbing is health. As a Licensed GreenPlumber, we differ from an Accredited GreenPlumber as we have committed to requiring all licensed plumbers working for the company to become fully accredited GreenPlumbers to protect your health.