SOUTHPORT PLUMBERS, DRAINERS & GAS FITTERS – 24/7 SERVICE
When you call Whywait Plumbing to attend your Southport property, you speak with a professional plumber, not a call centre. Servicing Southport for over 43 years, we offer 1-hour emergency response for all your Plumbing, Drainage & Gas Emergencies. We deliver upfront prices with professional, reliable & friendly service for residential & commercial clients.
SOUTHPORT PLUMBERS ENQUIRIES
For same day service call (07) 5580 4311. For non-urgent repairs feel free to send us your details.
RELIABLE SOUTHPORT PLUMBERS & GAS FITTERS
ALL SOUTHPORT PLUMBING, DRAINAGE & GAS REPAIRS. 7 DAY SERVICE. 24-HOUR EMERGENCY RESPONSE.
WE CHARGE BY THE JOB NOT THE HOUR TO SAVE YOU TIME & MONEY!
Your 24/7 Reliable Southport Plumbers
WHY CHOOSE WHYWAIT PLUMBING?
Whywait Plumbing Services have been your professional Southport Plumbers for over 43 years, since 1976.
As your local Southport Plumbers, we have serviced and maintained numerous homes and units.  We have undertaken plumbing maintenance and repairs on many of Southport's iconic buildings such as Seabank Building, Southport Central, Bartercard House on Scarborough Street, Hanson Salon and Porsche Centre Gold Coast.
At Southport Sharks we provided 24/7 service over many years to keep the club functioning and completed multiple large projects which included installing ZeroFlush Waterless Urinals throughout the club, upgrading of stormwater drainage to the main oval, players change rooms renovation and upgrade and the installation of the box coffee shop.
We have worked on literally hundreds of homes and units in Southport since 1986. No job is too big or too small, so whether you have an emergency plumbing situation or a routine plumbing maintenance job, Whywait Plumbing is your Southport Plumbers and we only ever a phone call away 24/7.
If your problem is any part of your plumbing, drainage or gas infrastructure, then we do it all including repairing leaking taps, repairing leaking toilets, unblocking stormwater drains and always with courteous, good old-fashioned advice.
As your local Southport Plumbers, service is our priority designed to fit your busy life because as we always say, "Is Today Soon Enough".
As your local Southport Plumbers, we are able to provide a same day plumbing service attending to all plumbing maintenance, servicing, installation and emergency plumbing services. We attend to plumbing jobs in Southport daily, so it's likely you would have seen our utes on the road around Southport!
Southport plumbing problems NEVER FIX THEMSELVES
Call Us Anytime, 24/7
(07) 5580 4311
Routine Plumbing Maintenance Jobs in Southport
We provide all plumbing, drainage and gas maintenance services as your Southport Plumbers with our most popular routine plumbing jobs in Southport including:
Whether you are a commercial building operations manager; a high rise manager; or a homeowner – we all know plumbing problems are no fun. As your local Southport Plumbers, at Whywait we know the most important thing when you have a question is an immediate response and speedy service.
Above all, that's why you must choose an experienced maintenance plumbing company. Regardless of your plumbing, drainage or gas fitting problems, Whywait Plumbing has the experience dating back to 1976 to undertake the most challenging issue. Therefore we are an excellent choice to assist you.
Maintenance plumbing is not a task for the inexperienced and ill-equipped handyman. A handyman is not a licensed plumber and cannot legally work on any part of any building plumbing or gas infrastructure. At Whywait we have specialised in plumbing maintenance for 43 years. We ensure every Southport Plumbers job is attended to promptly and professionally. Above all, we guarantee all plumbing and gas work is legally compliant to protect your insurance coverage.
Our long experience of over 43 years as your local Southport Plumbers and our state of the art equipment saves us time and saves you money. If you have any plumbing, drainage or gas problem, then give us a call to experience our expertise and professionalism that makes the problem disappear.
Become a VIP Client and save money by joining our Service Partner Plan
"Just had Andrew in for a leaking roof! Such a nice guy, honest, knew his stuff. Took the time to explain everything to me. Reasonably priced. And he turned up on time (early actually). Could not fault this company! Won't be using any other plumber. Thanks guys."
Sarah Sweeney, Google Review
⭐️⭐️⭐️⭐️⭐️
Every plumbing service you will ever need 24/7 including audits, maintenance, servicing, diagnosis & installations. "Choose Whywait, and consider it done."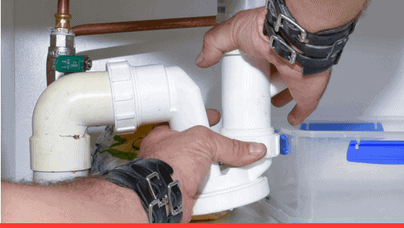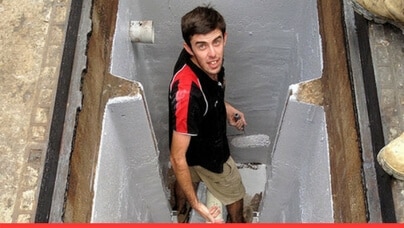 Grease trap relining enables us to rehabilitate your businesses concrete grease trap without significant disruption to your business operations or any loss of cash flow.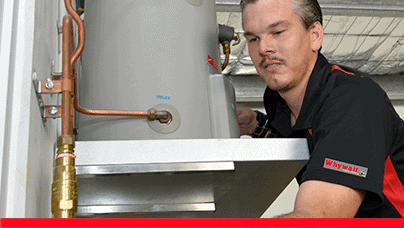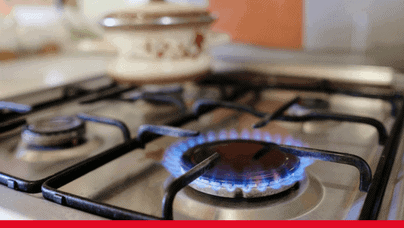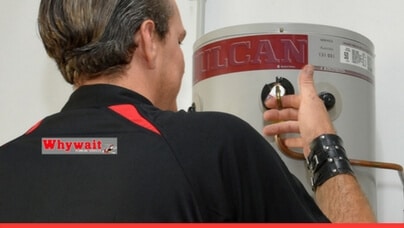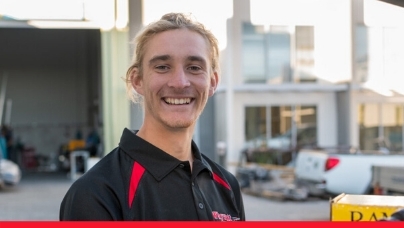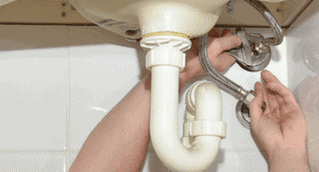 A burst flexihose replacement is a common job in both residential and commercial buildings there are multiple flexihoses in the kitchen & bathroom.
"We have used Whywait multiple times. Have always found the girls in the office easy to deal with. Well done Maddy and Bre.
We have had Nathan and Dion out and have always found them to be extremely helpful and can always solve our Plumbing Issues.
Have always received great service from everyone, Highly recommend Whywait Plumbing. Keep up the great work."
⭐️⭐️⭐️⭐️⭐️
Amanda Sagar, Google Review
View All Google Reviews
Southport Plumbers
For plumbing & gas emergencies please call (07) 5551 5193 for rapid response service. For all other plumbing repairs feel free to email us for assistance.