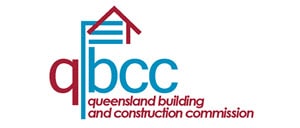 Illegal plumbing products have always created considerable angst for licensed plumbers as plumbing products without a WaterMark certificate have not been illegal to supply. But for a licensed plumber if you install an illegal plumbing product you can be fined on the spot up to $2523.00 for each illegal plumbing product you install.
Amazingly a catalyst for change in Queensland occurred in London in June 2017. The deaths of over 80 people in a fiery inferno in the 24 storey Grenfell Tower sent shock waves around the world.
The actual fire started in a fridge in an apartment. It then rapidly spread up the entire external cladding over the length of the building as can be seen in the photo on the right.
The cladding and insulation that had recently been installed in a building refurbishment, failed all preliminary tests by the police. 
Experts claim the fire resistant zinc cladding that was originally specified was replaced by the builders with an alternate aluminium type cladding that was less fire resistant. This alternate cladding saved the builders $510,000.00 which of course was extra profit for them.
Here in Australia like in many other countries the increased risk to buildings and safety by builders and suppliers substituting products was deemed to be an unacceptable risk.
The Queensland Government has lead the way with new laws on non-compliant building and plumbing products. This was especially so after it was found that the recently renovated PA hospital had non-compliant external cladding where a fire would spread rapidly similar to Grenfell Tower.
The distribution and installation of non-conforming, non-compliant and unsafe building products can represent a risk to the health and safety to everyone.
The Queensland Parliament recently passed the Building and Construction Legislation (Non-conforming Building Products-Chain of Responsibility and Other Matters) Amendment Act 2017, regarding the use and sale of non-conforming building products.
These new laws further strengthened how compliance must be achieved with the recent amendments to the Queensland Building and Construction Act 1991, the Plumbing and Drainage Act 2002, and the Building Act 1975 in relation to non-conforming building and plumbing products.
These laws create a chain of responsibility so that designers, manufacturers,
importers and suppliers of building products now have as much responsibility as installers to ensure a product is compliant and fit for intended purpose.
These laws also give the Queensland Building and Construction Commission (QBCC) new powers to investigate the manufacture, sale and use of non-conforming building products. These laws are the first of their kind in Australia.
Positively now illegal building and illegal plumbing products are regarded as non-conforming or non-compliant for an intended use if;
the product is not, or will not be, safe; or
does not, or will not, comply with the relevant regulatory provisions; or
the product does not perform or is not capable of performing, for the use to the standard it is represented to conform by such as Watermark certification.
These new laws now create a chain of responsibility for reporting non-conforming building or plumbing products to QBCC. This duty applies if any person in the chain of responsibility becomes aware, or reasonably suspects, that the building or plumbing product installed is non-conforming for an intended use.
As Licensed Plumbers, it has always been illegal for us to install non-conforming illegal plumbing products. However, it is now illegal to for anyone to supply non Watermarked products.
At Whywait Plumbing we will be complying with the new laws and in future will notify the QBCC immediately if we discover non-conforming, non-compliant illegal plumbing products.
Ultimately these new laws are for the protection, safety and security of everyone.