In November it will be 48 years since I finished high school and began my plumbing apprenticeship. Over the years, I have either asked myself every dumb question or have been asked some interesting questions by other people concerning plumbing.
But last week I got asked a question by Steve, a long-standing client that I cannot recollect ever being asked before. The question being, "What happens if I stick my hand into the kitchen sink InSinkErator waste disposal unit when it's going?
My first response was to wonder why you would contemplate even doing such a thing. That was until Steve explained it was a question posed by his 5-year-old grandson.
Steve was genuinely worried it was something his grandson may try to attempt. Now the question did not seem so dumb at all. Steve was correct to be worried that his grandson would try to see what would happen if he put his hand down the InSinkErator unit when it was turned on because as we all know a 5-year old has little fear.
Steve was seriously contemplating getting us to remove the food waste disposal unit out of the sink permanently. This was despite him being concerned about the loss of conveniently and hygienically disposing of food scraps which could also increase the risk of a blocked sink.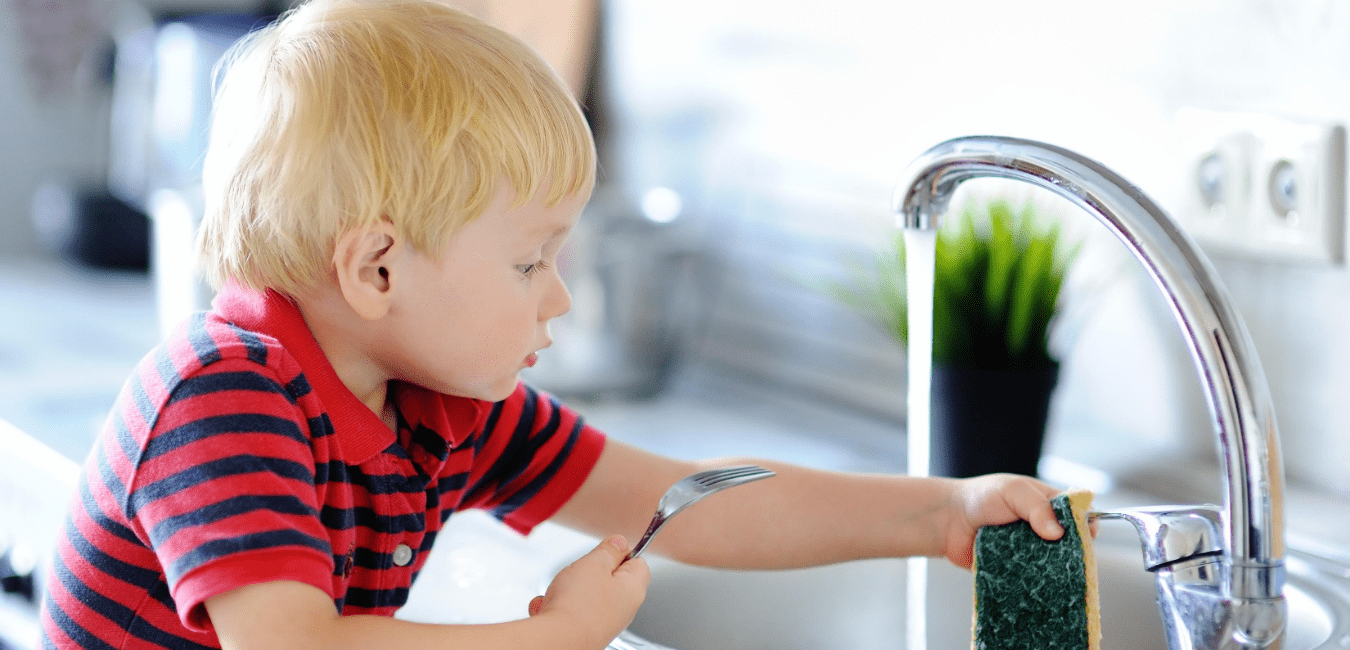 An InSinkErator Has NO BLADES
Like most people, Steve was convinced that an InSinkErator waste disposal unit is a mass of sharp blades spinning around chopping and shredding everything that enters its chamber. Contrary to popular believe an InSinkErator sink waste disposal unit is not like a kitchen blender and it has NO BLADES at all.
Steve was much happier once I explained how an InSinkErator unit works. If his grandson put his hand into the unit when it was turned on then he would at the worse end up with a bruised and maybe cut hand. Although in all likelihood he would pull his hand out as soon as it came into contact with the spinning plate and or its impellers which have absolutely no cutting function.
Very simply instead of spinning blades chopping, cutting and breaking down the food scraps InSinkErator waste disposal works by:
Instead of blades, impellers (or lugs) mounted on a spinning plate use centrifugal force to continuously force food waste particles against a stationary grind ring
The grind ring breaks down the food scraps into very fine particles – virtually liquefying them
After they are ground, the running water flushes the particles through the grind ring and out of the disposer and into your waste-water pipe and into the sewer house drains
How Does An InSinkErator Work? 
If you want to see exactly how an InSinkErator waste disposal unit works have a look at this 90-second video below which gives you a graphic inside view of how a unit works.
After watching the above video Steve was happy to keep using his InSinkErator waste disposal unit because like most people who have an InSinkErator he knew it was the most convenient, environmentally friendly and hygienic method to dispose of food waste and scraps. Generally, waste disposal units create a safer and cleaner kitchen using minimal water and electricity.
Tips on Using An InSinkErator
If you already have an InSinkErator sink waste disposal unit installed here are a few tips to using it which assist in prolonging its working life:
InSinkErator waste disposal units can become stuck or seized, and this can be caused by non-food items such as spoons being placed or falling into the unit
overfilling the InSinkErator can cause the unit to jam
grease or fatty liquids should not be poured into the InSinkErator
InSinkErator units should never be run dry, always use with the cold water running whilst the unit is spinning plus always turn the cold water off after turning off the unit
cleaning your InSinkErator waste disposal unit once every week by inserting and grinding a handful of ice in your unit. This will remove any buildup that may have been left when grinding food materials, and often gets rid of any smell coming from your kitchen sink drain. If an odour persists after carrying out this cleaning try cutting up and grinding a lemon or grapefruit will give a fresh citrus smell
the InSinkErator unit should be equipped with a reset button either at the side of the unit (older models) or underneath the unit.  If your unit fails to start after pressing the reset, then it is probably more than just jammed disposal, and you should call Whywait Plumbing and have one of our plumbers solve the problem.