Upper Coomera Plumbers & Gas Fitters – Guaranteed 7-Day Service with 24/7 Emergency Service
Whywait Plumbing really is Upper Coomera's local plumber with our office & workshop located at Coomera Marina Precinct. When you call Whywait Plumbing to attend your Upper Coomera property, you speak with a professional plumber, not a call centre. Servicing Upper Coomera for over 43 years, we offer 1-hour emergency response for all your Plumbing, Drainage & Gas Emergencies. We deliver upfront prices with professional, reliable & friendly service for residential & commercial clients.
UPPER COOMERA PLUMBERS ENQUIRIES
For the same day Upper Coomera Plumbers service call (07) 5580 4311. For non-urgent repairs feel free to send us your details.
LOCAL UPPER COOMERA PLUMBERS & GAS FITTERS
ALL UPPER COOMERA PLUMBING & GAS REPAIRS. 7 DAY SERVICE. 24-HOUR EMERGENCY RESPONSE.
WE CHARGE BY THE JOB NOT THE HOUR TO SAVE YOU TIME & MONEY!
Your 24/7 Reliable & Trusted Upper Coomera Plumbers
WHY CHOOSE WHYWAIT PLUMBING?
Whywait Plumbing Services have been your local, reliable, professional Upper Coomera Plumbers for 43 years, since 1976.
We are Upper Coomera's local plumber because like you, we call Coomera home.
Our offices, warehouse and workshop are located in Coomera at 26/75 Waterway Drive in the heart of the Coomera Marine Precinct. The Whywait Plumbing office at Coomera is open Monday to Friday from 7.30 am until 4 pm. Even when the office is closed our phones are still answered live by our customer service employees 24/7.
As your local Upper Coomera Plumbers, we have worked on numerous homes and commercial buildings in Coomera. We have undertaken plumbing installations and repairs plus emergency maintenance in many of the commercial buildings in Upper Coomera such as  Coomera Anglican College, Saint Stephens College, Assisi Catholic College and McDonalds Upper Coomera just to name a few.
Whether it's as simple as repairing a sink mixer tap or repairing a leaking toilet or installing a water connection to a fridge clients rely on Whywait Plumbing because of our high standards, and experience in all areas of plumbing and gas repairs.
A respected foundation member of the Gold Coast North Chamber of Commerce, Whywait Plumbing Service has an excellent reputation as being reliable, friendly, professional and honest.
 Google Review
"We found Whywait Plumbers very efficient in the repair of our bathroom plumbing offering good advice for any future problems we might have They offered immediate service They are very punctual and we would highly recommend their services to other clients R Saxon

"
"Choose Whywait, and consider it done."
No job is too big or too small for us here at Whywait so whether you have a bathroom renovation or a emergency plumbing situation or a routine plumbing maintenance job, Whywait Plumbing Services can help now.
Whywait, as your Upper Coomera Plumbers understands, the disruption to your home's routine or your daily business operations can be both hugely disruptive plus a financial disaster if you experience a plumbing emergency which is why we provide 7-day service with 24/7 emergency service.
Whywait Plumbing has always been industry leaders supporting local Upper Coomera businesses and homeowners with all their plumbing, drainage, gas fitting & roofing needs for 43 years.
If you have a leaking roof, blocked drains, leaking taps, no hot water, leaking toilets, blocked kitchen sinks, leaking water pipes in fact, any type of plumbing in your business premises or home you'll probably want to know that Whywait Plumbing guarantees you full plumbing support and emergency services 24 hours a day, 7 days a week.
You can always rely on Whywait for expert plumbing solutions, expertise, advice and professionalism. Above all, we guarantee a courteous professional service from our licensed plumbers coupled with good old fashioned advice.
As your local Upper Coomera Plumbers, service is our priority designed to fit your busy life because as we always say, "Is Today Soon Enough".
Upper Coomera plumbing problems NEVER FIX THEMSELVES, Choose Whywait and consider it done.
Call Us Anytime, 24/7
(07) 5580 4311
Routine Plumbing Maintenance Jobs We Undertake in Upper Coomera
We provide all plumbing, drainage and gas maintenance services as your Upper Coomera Plumbers with our most popular routine plumbing jobs in Upper Coomera including:
Whether you are a commercial building operations manager; a business owner; or a homeowner – we all know plumbing or blocked drain problems are no fun. As your local Upper Coomera Plumbers, at Whywait we know the most important thing when you have a question is an immediate response and rapid response service.
Above all, that's why you must choose an experienced maintenance plumbing company. Regardless of your plumbing, drainage, roofing or gas fitting problems, Whywait Plumbing has the experience dating back to 1976 to undertake the most challenging issue. Therefore we are an excellent choice to assist you.
Maintenance plumbing is never a task for the inexperienced and ill-equipped handyman. A handyman is not a licensed plumber and cannot legally work on any part of any building plumbing or gas infrastructure. At Whywait we have specialised in plumbing maintenance for 43 years. We ensure every Upper Coomera Plumbers job is attended to promptly and professionally. Above all, we guarantee all plumbing and gas work is legally compliant to safeguard your insurance coverage.
Our long experience of over 43 years as your local Upper Coomera Plumbers and our state of the art equipment saves us time and saves you money. If you have any plumbing, drainage, roofing or gas problem, then give us a call to experience our expertise and professionalism that makes the problem disappear, fast.
Service Partner Plan© clients of Whywait Plumbing get extra benefits and service advantages in managing their assets.
As a Service Partner Plan© client of Whywait Plumbing Services, we guarantee you'll enjoy peace of mind 365 days a year knowing we have your plumbing, drainage, roofing and gas infrastructure covered.
Our Service Partner Plan© is the complete plumbing, drainage, roofing and gas care plan to assist you in maintaining your home, business or property.
Our Service Partner Plan© annual audit is focused on locating potential problems before they occur. It encompasses proactive preventative maintenance to preserve the value of your property.
Enquire today how you can simply be signed up today to enjoy all of the guaranteed client generous benefits available.
 Google Review
"Earlier this week I woke to find the main water pipe that supplies water to the house had burst underground and I had to shut the water supply off. I called Whywait Plumbing Services at 7:30am and they arrived around 30 minutes later and got straight into fixing it. I was quoted upfront so I knew what the cost would be but was pleasantly surprised when the invoice was a bit less as the job took less time then expected. I highly recommend Whywait Plumbing Services and will definitely use them again, they were professional and courteous."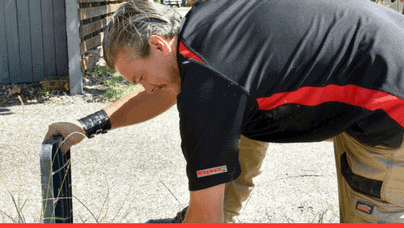 Every plumbing service you will ever need 24/7 including audits, maintenance, servicing, diagnosis & installations. "Choose Whywait, and consider it done."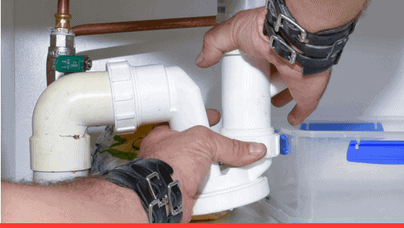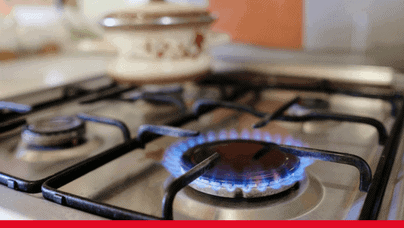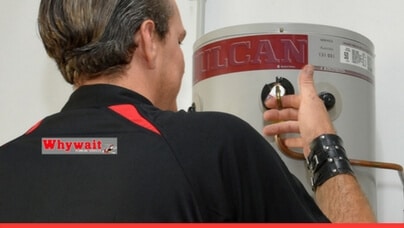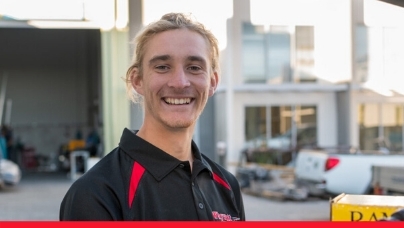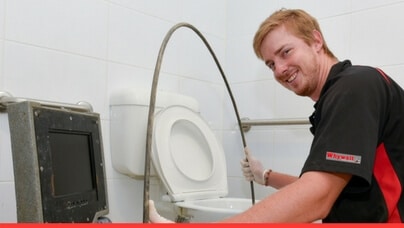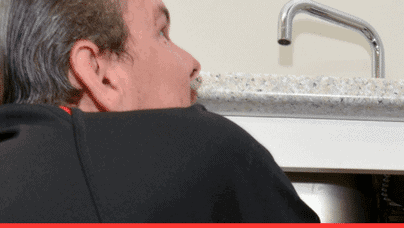 Leaking taps, broken taps, replacement taps, mixer taps, filter taps we will fix your taps or install your new taps professionally 7 days a week!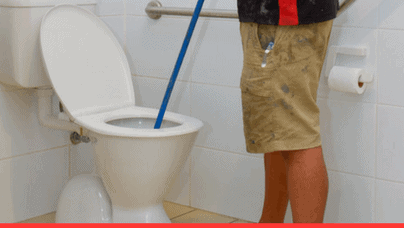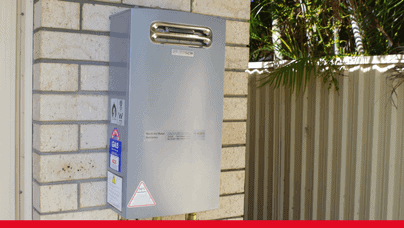 Gas Hot Water repairs, servicing & installation for gas storage tanks & instantaneous gas hot water systems. 
Need A Plumber or Gas Fitter Today in Upper Coomera?
At Whywait Plumbing Services our plumbers and gas fitters are here to assist you whenever you need us. Call anytime, we always answer your call!
CALL (07) 5580 4311 ANYTIME
Upper Coomera Plumbers
For plumbing & gas emergencies please call (07) 5580 4311 for rapid response service. For all other plumbing repairs feel free to email us for assistance.
Upper Coomera Plumbers
For plumbing & gas emergencies please call (07) 5580 4311 to ensure a speedy service. For all other plumbing repairs feel free to email us for assistance.