Non-Conforming & Non-Compliant Plumbing & Building Products Are Illegal To Supply, Specify & Install
Non-conforming plumbing products that have not the appropriate WaterMark certification have always been illegal for licensed plumbers to install.
The WaterMark Certification Scheme is not voluntary. It is a mandatory and legally enforcible certification scheme for plumbing and drainage products. This is to ensure they are fit for purpose plus appropriately tested and authorised for use in all plumbing and drainage installations.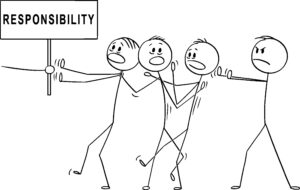 It has been illegal since 2017 for anyone to supply, specify, instruct others to install or for anyone to install non-conforming plumbing and building products in Queensland. Unfortunately, many companies think they can ignore their responsibilities to obey the law. Online sales of non-conforming plumbing products are rampant. There are advertisements all over social media promoting DIY installations of non-conforming plumbing products such as My Bidet Australia.
On 30 August 2017 the Building and Construction Legislation (Non-conforming Building Products-Chain of Responsibility and Other Matters) Amendment Act 2017, regarding the use and sale of non-conforming building products became law.
These laws further strengthened how compliance must be achieved with amendments to the Queensland Building and Construction Act 1991, the Plumbing and Drainage Act 2018, and the Building Act 1975 concerning non-conforming building and plumbing products.
These laws create a chain of responsibility so that designers, manufacturers, importers and suppliers of plumbing and building products have as much responsibility as licensed plumbers to ensure a product is compliant and fit for its intended purpose.
These laws give the Queensland Building and Construction Commission (QBCC) new powers to investigate the manufacture, sale and use of non-conforming building products.
Building and plumbing products are regarded as illegal, non-conforming or non-compliant for an intended use if;
the product is not, or will not be, safe; or
does not, or will not, comply with the relevant regulatory provisions; or
the product does not perform or is not capable of performing, for the use of the standard it is represented to conform by such as Watermark certification.
Definitions of Non-Conforming Plumbing Products
There are 1000's of plumbing products manufactured both in Australia and overseas. Consequently, it can be challenging to know whether or not a plumbing product is genuine and will perform as required plus will comply and conform with the WaterMark Certification Scheme.
You can check the WaterMark Product Database which lists all plumbing products that have been certified and marked in accordance with the requirements of the WaterMark Certification Scheme.
In general, everyone should be aware of the following terms regarding compliant plumbing products:
Non-compliant plumbing and building products and materials are any product used in situations where they do not comply with the requirements of the National Construction Code (NCC) which encompasses the WaterMark Certification Scheme. You must be aware any plumbing product can be both non-conforming and non-compliant.
Fraudulent documentation refers to a recorded claim that a plumbing product's performance meets specified Australian plumbing standards when used or tested, do not meet that performance claim. This frequently will include falsified documentation, fraudulent certification or test results.
Product substitution is commonplace and can occur when a product is submitted for third-party certification testing and, after the WaterMark certification is granted, the manufacturer/supplier alters it and does not retest or recertify the product. Product substitution is also a widespread problem where a seemingly identical but non-conforming replacement plumbing product is offered to replace the WaterMark certified product.
Counterfeit plumbing products are also widespread and are an unauthorised copy of a plumbing product, created with the intention to deceive. They are illegally sold to suppliers, plumbers, building owners and consumers, as genuine.
Responsibility
These laws have created a legal chain of responsibility for everyone for reporting non-conforming building or plumbing products to the QBCC. This duty applies to every person in the chain of responsibility who becomes aware or reasonably suspects that the building or plumbing product installed is non-conforming and or non-compliant for the intended use.
As Licensed Plumbers, it has always been illegal for us here at Whywait Plumbing to install non-conforming plumbing products. However, it is now illegal for anyone to supply a non-conforming plumbing product.
At Whywait Plumbing we have always complied with these laws. We will notify the QBCC immediately whenever we discover non-conforming, non-compliant illegal plumbing products installed anywhere.
Ultimately these laws are for the protection, safety and security of everyone.