The WaterMark Certification Scheme Is Ultimately About Your Health
The WaterMark Certification Scheme is not voluntary. It is a mandatory and legally enforcible certification scheme covering Australia for all plumbing and drainage products. Ultimately it is about guaranteeing community health and safety.  
Bear in mind the water you drink, cook with and wash in can conceivably transmit waterborne diseases if the water becomes contaminated. This is a major reason why all products such as taps you drink from must be WaterMark approved.
Every product that is intended for use in all plumbing and drainage installations must undergo a risk assessment to identify any potential risk of manufacturing faults and installation failures.
Looking for the WaterMark 
When purchasing any new plumbing products for your home such as taps or toilets you must check that the products you are buying or installing are certified for use in Australia?
Certified products are easy to identify by the WaterMark certification trademark logo, as illustrated below. The WaterMark logo must appear on a product or its packaging, in addition to its WaterMark licence number and the applicable product specification.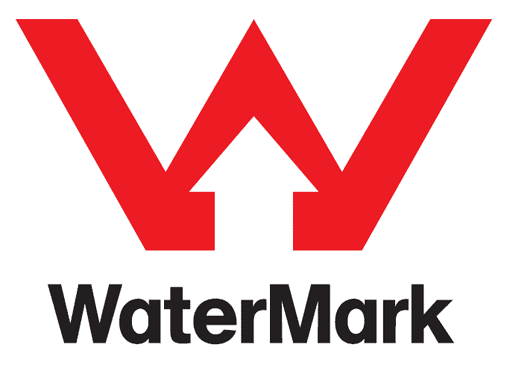 Regrettably, many people go online to buy "cheap" plumbing products especially taps. Few of these taps have WaterMark Certification and potentially can be manufactured with large amounts of lead in the metal.
Deplorably there are many companies in Australia who think they can ignore their responsibilities to obey the law where WaterMark Certification is required in the pursuit of profits. Online sales of what are technically illegal plumbing products are rampant. There are advertisements all over social media promoting the purchase and DIY installations of non WaterMark approved products such as My Bidet Australia.
The WaterMark Certification Scheme is administered by the Australian Building Codes Board or ABCB as part of the Plumbing Code of Australia or PCA.
With all of the issues surrounding COVID-19 earlier this year, the ABCB along with the QBCC and Queensland Health became very concerned about online purchasing of bidet seats, tap, shower, toilet and urinal products on eBay and other online stores.
This resulted in the ABCB rolling out the LOOK for the WaterMark campaign. The campaign aims to improve compliance with the PCA, by promoting the WaterMark Certification Scheme to increase the understanding of why products must have WaterMark.
The LOOK for the WaterMark campaign will be implemented as a succession of WaterMark promotions with three key messages:
WaterMark certified products are all marked with the WaterMark trademark logo, WaterMark licence number and applicable specification.
Plumbing work must be undertaken by licensed plumbers who are legally required to install only WaterMark certified products.
How to search the WaterMark product database to locate and verify all WaterMark certified products.
The video below explains exactly what the WaterMark Certification Scheme is and why we have it to protect your health.
What Plumbing Products Require WaterMark?
The video below explains exactly which plumbing products are required to have WaterMark Certification and how you will know if the product has been certified.
How to Use The WaterMark Product Database
The video below explains how to search for plumbing products WaterMark Certification on the WaterMark Product Database so that you can verify if the product has been certified.
Responsibility for Supply & Installation of WaterMark Approved Products
Enforcement of most laws concerning plumbing and plumbing products lays with the Queensland Building and Construction Commission or QBCC.
As Licensed Plumbers, it has always been illegal for us here at Whywait Plumbing to install non WaterMark approved products and non-conforming plumbing products. Since 2017 it has been illegal for anyone to supply a non-conforming plumbing product.
At Whywait Plumbing we have always complied with the laws that pertain to plumbing products. We will notify the QBCC immediately whenever we discover non-conforming, non-compliant illegal plumbing products installed anywhere.
Ultimately all of these laws are for your protection, safety and the security of community health.